The services that guide and assistance dogs provide to those they travel with are invaluable. A new study shows how people trained to support children with autism have a positive impact on the lives of children and families.
A service dog that treats autism spectrum disorder changes everything for the child with the disorder and for their parents. According to a recently published study, it really opens up new perspectives and broadens their world. Information reported by Medical News.
The findings of the study in question have been published in the journal Health and social care. The work was carried out by a team of researchers from the University of South Australia at Adelaide under the direction of Dr. Shelley Wrightmovement therapist.
the Dr. Wright reminds us that while the freedom to explore new places is something we take for granted, this is not at all the case for children with autism and their parents. Finding themselves in a foreign territory, facing crowds, facing new and innumerable stimuli, are all factors that cause emotional overload and anxiety for these young people.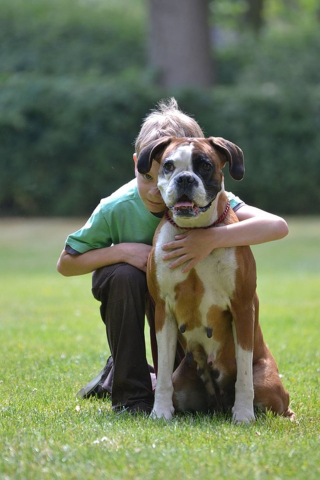 As part of this study, one of the researchers, Rebecca Appleby, spoke with eight parents of children with autism who receive the services of a specially trained service dog. She noted that, on average, these families visited the sites 8.5 times more and traveled more than 20 kilometers after welcoming the animal for at least a year.
Rebecca Appleby also noted that parents and their autistic children are less hesitant to go out, because in the dog's presence, they are calmer and more secure.
Families have also told him that the service dog has made these children feel less lonely and have more social and communication bases. Overall, it has made a great contribution to breaking the isolation that characterizes the daily life of these houses.
More freedom, more serenity and improved sleep quality
As a result, the service dog is truly a game changer for families affected by autism, providing peace of mind for both parents and their children. This is confirmed Shelley Wright :" This new research-triggered discovery is the feeling of freedom and reassurance that comes from having a dog sleep with a baby, improving sleep quality for the whole family and alerting parents in the event of a crisis. . ".
Read more: A boy with a big heart spends his spare time helping animals in a shelter (video)
The only frustration parents say they feel has to do with the reluctance often experienced by those responsible for places to be open to the public. Many of these people don't know that service dogs are legally allowed to approach them or simply don't want to enforce the law.
.