A large and long page of races. The galloping world is definitely losing a "giant" in racing and breeding. Alec Head through his career and achievements forced admiration and respect. Described unanimously as a forefather with great human qualities, he was an inspiration to many.
Freddy, son of Alec Head (former jockey and trainer)
" My father was a very intelligent man with great energy. He has all those qualities that make him an extraordinary man. He is a very good father, mixing seriousness and precision. We bathed in love. He is a gentleman with a lot of charm and a great sense of humour. He is human and gave a lot of advice. That is obvious. There's no denying he has the horse in his skin and presents this to them. He can recognize any horse after seeing it once. Alec had his eye on crossbreeding and crossbreeding. He really changed the French way of farming and was also the first person to bring American blood to our country.
freddie, Christiane and Alec Head
Carlos Laffon-Parias, coach
" I am very close to Alec, and we have forged and maintained a close relationship. He is a person with many human qualities, always listening to others. He had a special gift, an extraordinary vision of races and horses. In addition to his professional qualifications, I have had the opportunity to share many things with him. We traveled a lot together, especially in Spain in Madrid. He is a bullfighting enthusiast. I always feel very close to him, he always welcomes me into the family with open arms. Alec told me a lot of interesting racing anecdotes from another era. Unfortunately, many of these anecdotes have now gone with him. He and his wife took care of maintaining the family's dynasty until the very end. He is a man who deserves admiration and praise. His career is incredible and indescribable. He stands out in all areas. He made a great contribution to French livestock, especially with the contribution of American blood. The racing world is losing a great man. "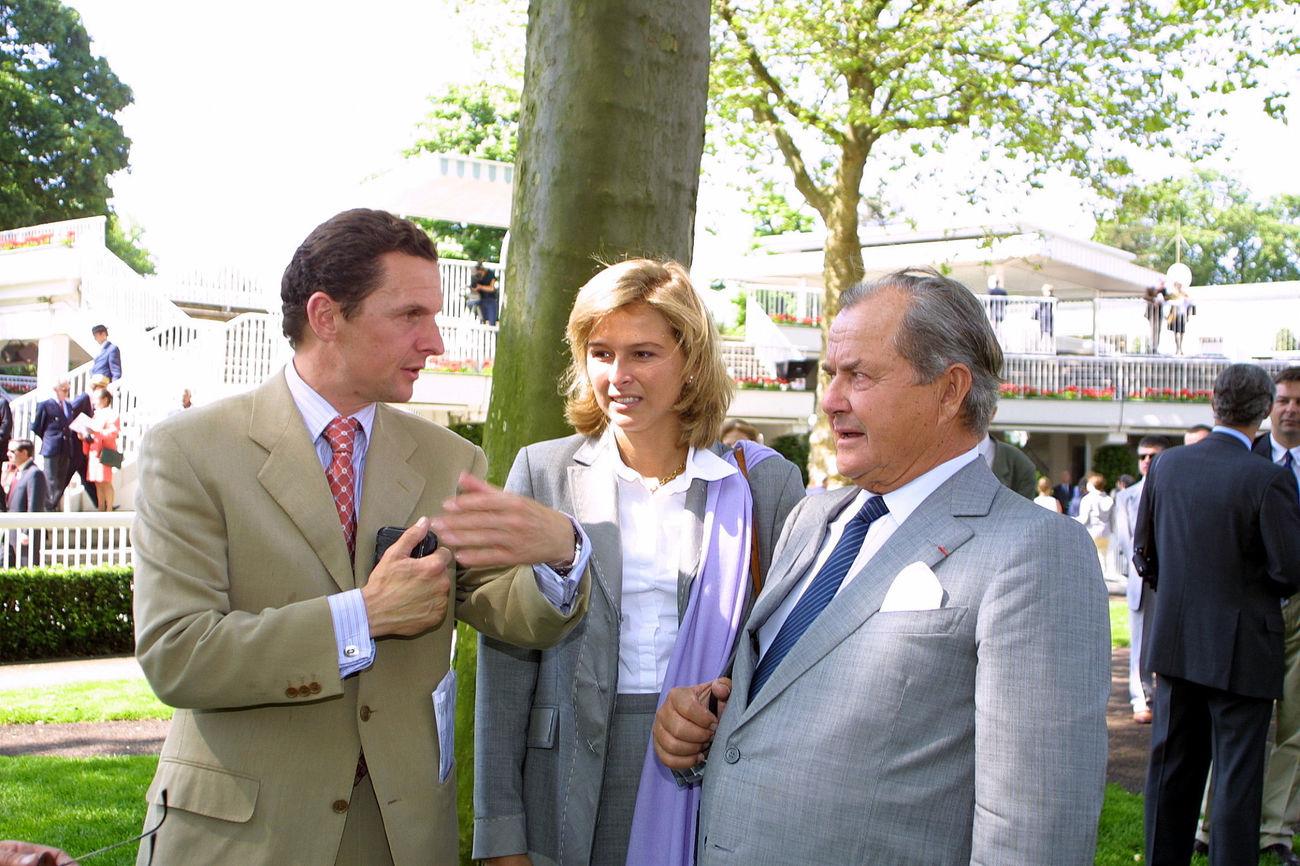 Carlos Laffon-Pariashis wife Patricia (niece ofAlec Head) and Alec Head
Olivier Doleuze, former jockey and apprentice of Alec Head
"I won't thank you never enough Alec Head. He taught me everything and I had this incredible opportunity to grow with him. He was the grandfather I never had. We were like an extended family in the barn and I did everything to make him proud of me. He has the aura that great men have. We can compare it to a Gabin or a Ventura. He had this aura, incomparable elegance, that was admired and respected. He was both a demanding, demanding man, seeking perfection, but also a man of great human virtues. He always had harsh words whether it was with the newsboy or the staff. He is a true watchmaker, he is meticulous in everything he does. Alec was a visionary, he really sped up the French breeding process. He's an excellent horseman, and I've always been amazed by his distinctively knowledgeable and professional eye. What struck me about him was that he could recognize any horse in the barn, even one he hadn't seen in six months. His achievements are monumental. He will leave an indelible mark on the galloping world. Going through a flip of a book, we lose a giant of a great era and I think if there were races there, he was definitely behind his binoculars."
Olivier Doleuze (jockey) and Christiane Head (coach) withAlec and Ghislaine Head in their victory in Jean Prat Award (gr.1) with open again in 2002
In a press release published this Wednesday, the president of France Galop Edward de Rothschild would also like to thank this wonderful professional.
Edouard de Rothschild: "He has extraordinary ambition and boldness"