The 1.83m tall giant machine, Ho La La Forez is a horse with a completely unbelievable fate. Full of potential, he has had serious health problems for 1 year including ataxia, but was back in the front door before winning yesterday's Prix de la Muette at Auteuil, while also bringing the first success at this level for his breeders. Marie-Caroline and Paul Coyne.
Ho La La Forez, a giant horse with big problems but with talent is finally revealed! (after)
The Vaugirard estate in Champdieu in the Loire is a lost corner, we grant you that. But this remote French countryside is an oasis of greenery (not a luxury these days) where Marie-Caroline and Paul Coyne has bred race and sport horses for 35 years, with continued success. The "Forez"s are pampered every day by this friendly and passionate duo, just like their son Rock. In short, it was there that was born in 2017 a giant known as Ho La La Forez. Without a doubt, "Ho La La" refers to the size of the monster, with a height of 1m83 and after some health problems yesterday brought them their first win listed at Auteuil, in the Prix de la Muette.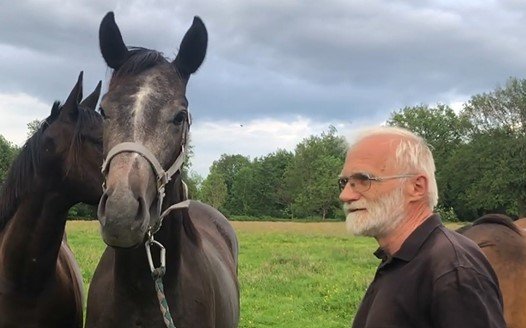 Paul Coyne, animator of Forez livestock with wife Marie Caroline
Ho La La Forez, from the newest generation of Saddle makerwas unusual in his youth, which attracted the attention of Patrick Joubert and Nicolas de Lageneste. Haras de Saint Voir has had a great success thanks to its eldest brother Captain Forezthe son of Network was sold to Dan Skelton after 2nd place at Auteuil. A year later and in just the 3rd race, he finished 2nd in Gr.1 at the age of 5. So the future looked bright for him and the breeders, but the horse had a stupid and serious accident that cost it its life. Fate even seemed uncertain as Ho La La Forez had to go through his own setbacks.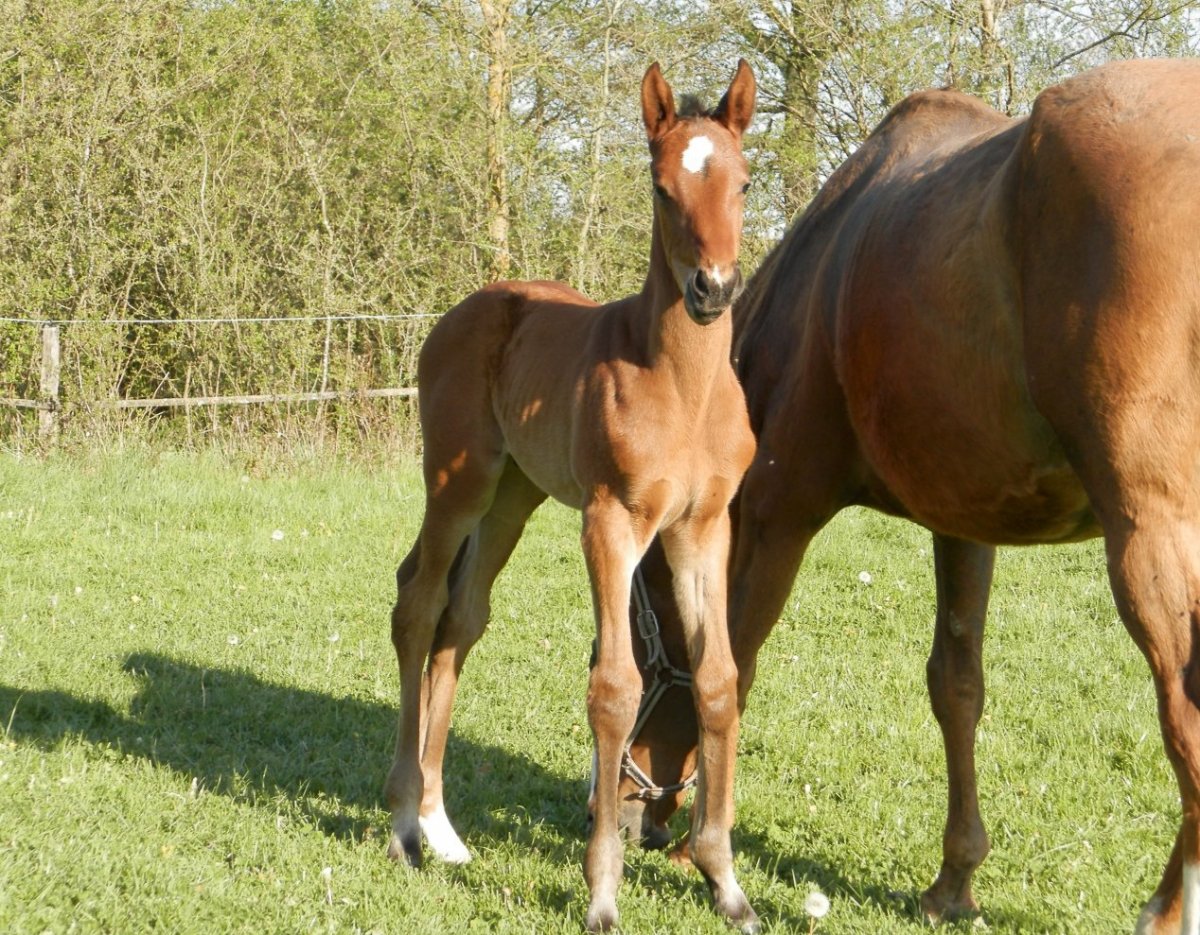 Ho La La Forez is a few days old in 2017 and already huge!
Obviously, the beast is not an early animal, as it currently measures only 1.83 meters according to Nicolas de Lageneste! Obviously late, Arnaud Chaille Chaille got him started in Pau in an AQPS race in January when he was 4, where he took a comfortable 5th place. On his next outing live at Auteuil, Ho La La frolicked before breaking through the penultimate barrier in front of 2 fine horses, but fell to the ground. This heavy fall had dismayed him for more than a year. This is a neurological disorder that can be caused by trauma, which can cause loss of balance and abnormal body movements. As a result, Ho La La Forez reappeared at the end of his 4-year-old, and was stopped in Moulins during an obstacle course because of a problem at the top of the line, when he had the race. according to your will. …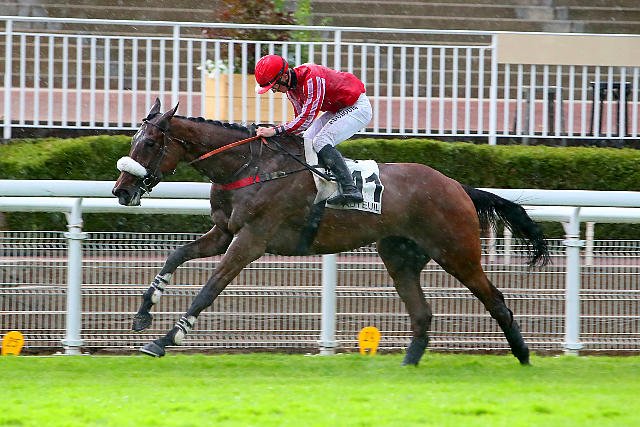 When you are told that he is tall… (aprh)
The problems don't stop there, which is infuriating with such a potential horse. The X-ray showed a broken vertebra in Ho La La Forez, who had to rest again. Even today, the horse is a little shy in front of obstacles, because it was hurt when it was 4 years old. But Arnaud Chaillé Chaillé, sure of his potential, took him directly to a listed hurdle, despite the fact that he was stopped for a comeback and his best performance. He was on paper in 5th place. As a result, on a course where his sport didn't seem to match the model, he roamed! A well-deserved reward for this horse, the high size, but also the quality…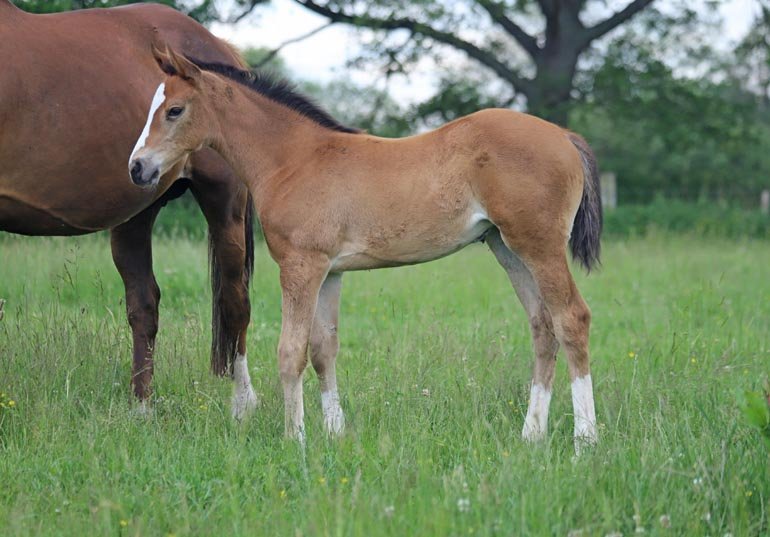 Legitime Forez, sister of Ho La La Forez do Pour Moi was born in 2021 in Coynes
Good news for the Coynes, who certainly didn't think they would know such a party! It was actually their first success for blacks, more so at Auteuil. We know they are good AQPS Diabolo Forezand also English-Arabic Clash Forez, but has never been a pony of this level, except for its big brother who hasn't had time to show his full potential yet. This is timely, especially since this line has been around for a long time in Forez breeding. Pourkoipa du Foreztheir small (but big) champion's dams were vacated last year, but bred this year by Game St Eloi. Marie Caroline and Paul also have one of her sisters in breeding, and her two daughters, namely winners Forward Forex and Forez Dynamiteready to take over… Ho La La, how good!
.