This article is written by our university Luis Ferreirim from Greenpeace Spain, published on 15 June 2022 on the website of Greenpeace International. We have translated it into French to share its story with you.
My name is Luis Ferreirim. I run Greenpeace Spain's Agriculture campaign and I'm being sued for speaking out about damage caused by industrial agriculture in Spain.
Company Valle de Odieta SCL owned in Caparroso What is perhaps the largest intensive dairy farm in Spain?, with no less than 7200 cows. But that's not all. Valle de Odieta SCL is also the birthplace of a huge industrial livestock project planned to be built in Noviercas, a small town of less than 150 inhabitants in northeastern Spain.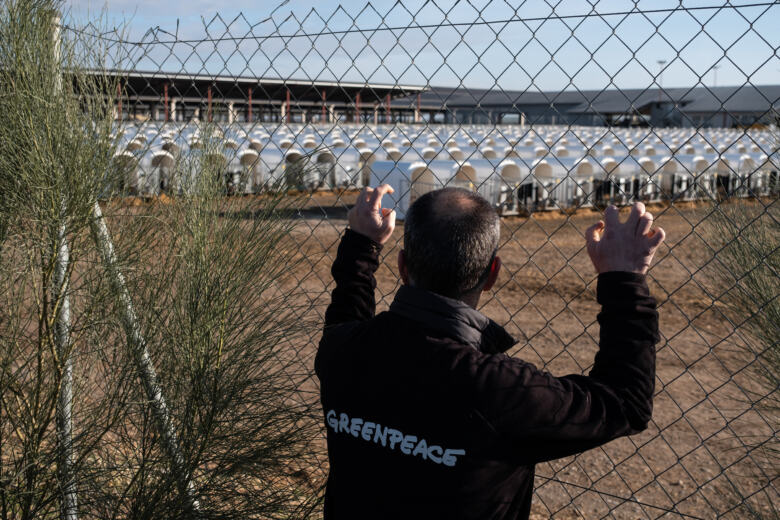 If the company is successful, this new large farm will have 23,520 dairy cows and will have devastating consequences for the environment and the small community of Noviercas. If we do not act immediately, this project could lead to Europe's largest intensive livestock farm, one of the five largest in the world.
For many years, the Spanish Greenpeace organization denounce the significant human and environmental damage caused by these industrial facilitiespollute the air and groundwater, mistreat animals, and create Unpleasant living environment for those unlucky to live in the area.
And now Valle de Odieta SCL is suing me. I was summoned to "reconciliation", the purpose of which was for me to retract all critical remarks I had made about her. The company believes that I have made "false, slanderous and offensive" statements that damage the honor, reputation and business of the company. But I refuse to be silent.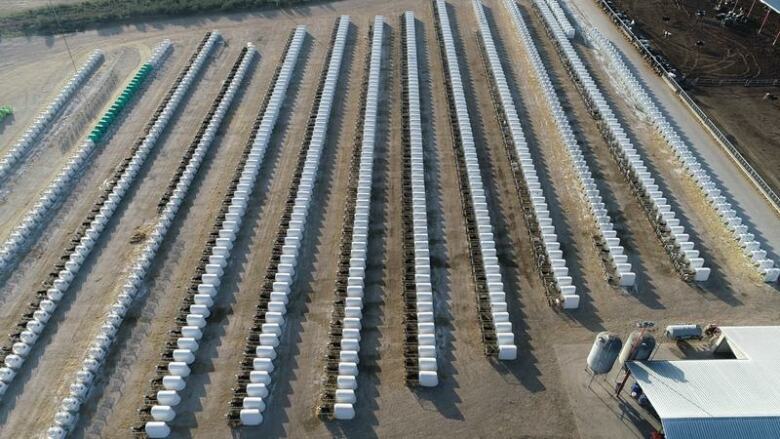 This is the story they want to keep me from telling
Valle de Odieta SCL's operations in Caparroso are far from perfect. Her disdain for the environment and the animals she exploits has brought her 19 disciplinary proceedings of the Government of Navarrespecifically the following cases: poor quality of livestock care, mutilation, spillage, use of drugs on farm animals without veterinary prescription and failure to comply with environmental regulations ( with a total of 5,000 cows for a maximum of 3 450 cows). This information comes from official documents Greenpeace Spain and I had access to which I and I simply drew the attention of the public.
In February 2021, the company went even further, making A large amount of toxic cattle manure has affected a single reserve of the Aragon River. The area is a refuge for several endangered species such as the European mink.
As intensive livestock production continues to expand in Spain, local smallholder farmers fear losing their livelihoods. © Greenpeace / Pedro Armestre
Green algae clogs the waters surrounding the activity, possibly due to the high nutrient concentration of the discharged wastewater. © Greenpeace / Wildlight / Selene Magnolia
The Valle de Odieta farm is one of the largest in Spain. © Greenpeace / Pedro Armestre
The intensive livestock industry contributes to the climate emergency due to the huge amount of greenhouse gases it emits. Around the world, rivers and oceans are polluted by livestock wastewater. © Greenpeace / Wildlight / Selene Magnolia
On a dairy farm near the town of Caparroso, Spain, there are a large number of rows of boxes where calves are locked up, denied contact with their mothers, unable to even turn around. © Greenpeace / Pedro Armestre
After receiving calls for help from local associations, a team from Greenpeace Spain went to the Aragon River region to personally assess the extent of the environmental disaster, document and report it. to the public.
Witnessing is one of Greenpeace's missions, and it's one of the aspects that I enjoy the most about my job: seeing thousands of people with my own eyes, exposing the damage that a few workers have done. company and unscrupulous people caused to our wonderful planet. . Clearly, spreading the truth is not to the liking of those who directly benefit from its model of destructive intensification and industrial exploitation.
It's time to end industrial agriculture
Industrial logging is a big problem across Europe. They destroy the environment and destroy the climate, mistreat animals and deprive small farmers of jobs. The total number of farms in the EU has decreased rapidly in recent decades, while Meat production is increasing in many European countries. The remaining farms as well as the new farms became huge, the variety of livestock breeds decreased, leading to the formation of real factories with meat and dairy products for the domestic market and export. .
I am not the first in this industry to try to silence Spain by starting legal proceedings, but I hope to be the last. Others she has tried to silence include Manuel Garcia, farmer and environmentalist in Galicia, who stood up against the meat company Corenand 14 groups speak out against the overexploitation of dairy cows in Caparroso.
These processes, known as SLAPPs (Strategic Lawsuits Against Community Engagement)) or "SLAPPs", not intended to achieve justice. It is simply a tactic used by some powerful corporations or individuals to impress and intimidate their detractors and impose silence on them.
However, all those prosecuted so far in Spain have made it clear: they will not silence us. We will continue to shout loudly and clearly: No industrial exploitation!
Image credits: © Greenpeace / Pedro Armestre