How does what our pets eat affect the planet?
The carnivorous diet has an impact on the environment and promotes global warming. Every year, millions of packaging destroy the planet and livestock consume 20% of the world's meat production. If dogs and cats alone formed a country, that country would be the 5th largest meat consumer in the world!
At the house of KOOKAPI, we advocate the transition from traditional meat-based diets to a plant-based, insect- and algae-based diet. For example, one kilogram of insects contains twice as much protein as one kilogram of beef. But that's not enough, that's why we combine these 3 foods.
The question of alternative proteins affects all generations and all walks of life. In KOOKAPI, we believe it is possible to live in a world with less meat. However, we will not change the habit of owners who always provide a meat diet for their dog or cat overnight. It is a gradual process.
© KOOKAPI
"KOOKAPI", a name as original as the content of the products offered! What is its origin?
" KOOKAPI derived from the contraction of 2 words: "kookaburra", a bird also known as giant kingfisher, capable of catching prey on land or fishing; "okapi", a ruminant speciesCentral Africa It is characterized by a long tongue that can reach up to 40 cm and allows it to forage in areas inaccessible to other mammals.
In short, this sums up the possibility KOOKAPI foraging in natural environments, namely in marine (algae), terrestrial (plants) and aerial (insects) fields.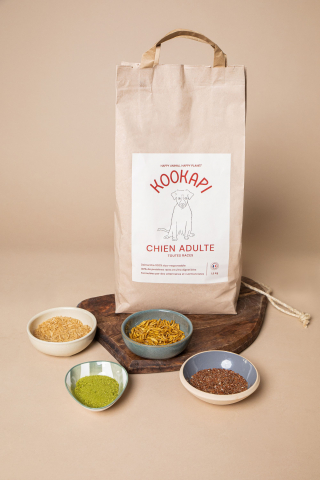 © KOOKAPI
Some values ​​are dear to you. Which ones do you specifically support?
Innovative and pioneering, the company has a pioneering spirit. We sought to make delicious dishes with insects, plants and algae. KOOKAPI chose not to use chemical antioxidants or pyrophosphates for the coating. We advocate natural foods, short ingredient lists and an environmentally responsible approach. Even our packaging turns out Environmental friendliness. The ergonomics of the kibble have also come under scrutiny: almond-shaped, it forces the animal to chew and avoids digestive problems (anti-gluttony effect).
Another value we hold dear turns out to be respect for animal rights. While our specialty remains dog and cat nutrition, animal health is part of our daily lives and starts with the contents of the bowl. In about ten years, we will be short of animal protein, because animal husbandry is not extensive, human and animal populations are constantly growing on the earth. KOOKAPI decided to come up with the most natural and healthy solutions possible.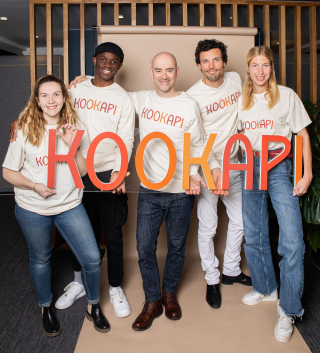 © KOOKAPI
By launching the KOOKAPI brand, what mission have you set for yourself?
We want to reconcile animal welfare with sustainability. KOOKAPI It might have been limited to eco-friendly foods, but today we believe the mission of a petfood brand goes far beyond its function.
We are closely monitoring the work done by Human Animal Bond Research Institute (HABRI) * – an American organization – because we recognize that animal nutrition has evolved a lot in the last 20 years. On the other hand, the relationship between humans and animals today is less appreciated. However, at KOOKAPI We believe that a cat or a dog has a positive impact on the emotional well-being of the whole family.
The pet represents the most loyal companion we can have in life. A true pillar of comfort and consolation, it accompanies us in our joys as well as our sorrows. We tend to replace the term "owner" with "parent".
However, KOOKAPI warn the public against "gadgetization" of animals. It is not a gadget, a toy or a comforter! Being sensitive, gifted with his personality, he is almost on par with humans. This is also something we want to highlight.
* Institute for the study of the relationship between humans and animals.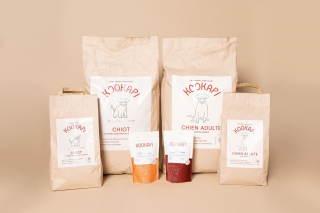 © KOOKAPI
Can you give a brief overview of the initiatives taken so far and future projects?
1 of ustime the initiative is to be a patron and join the adventure You care. We also collaborate with shelters, especially with associations Action for Animal Life (AVA), notable work on animal welfare.
In addition, we accompany "parents" who are close to their animals, especially barbers. KOOKAPI participate in events like WoofRun. In this kind of demonstration, we discover a stream of thought, a community of souls that meet and wonder about their consumption patterns.
Looking to the future, we will continue to bring innovative solutions to market and use alternative proteins. In September 2022, KOOKAPI will present a new snack for dogs.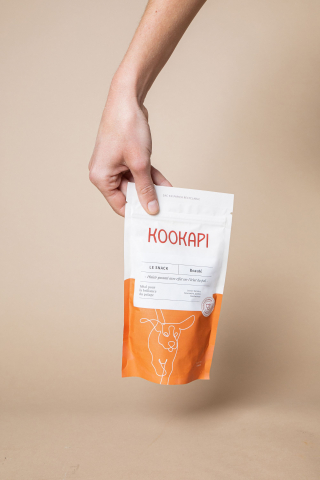 © KOOKAPI
Like Woopets, KOOKAPI has joined the 1% Label for Animals, initiated by the YouCare association. Why is this commitment important to you?
In just two months of life, KOOKAPI become the patron of the association You care. We join her as she fights against animal neglect and abuse and aims to conserve biodiversity. This is entirely in line with our corporate mission, which includes reconciling animal welfare with sustainability.
Before officially launching the brand, the following question arose for us: KOOKAPI Will she leave a better world behind her? This is our will, not only for animals, but also at the social, social and environmental levels. In this sense, I think that the approach of KOOKAPI turned out to be fairer than ever.
On our account instagram, we started giving tips to our users, in addition to posting inspirational photos. In particular, we are trying to say that humans and their pets should switch to a healthy diet, i.e. a fairer behavior recommended by IPCC*. We are not saying that we should ban meat consumption altogether, but rather reduce it. In this way, we will succeed in limiting the impact of global warming.
To read more: An abused Malinois dog who lost an eye after a shotgun blast survives by a miracle and makes a fresh start for himself
There is nothing more gratifying than seeing a curious, cynical, and disbelieving person realize that a diet based on protein from insects, plants and algae is doable. But the road to this satisfaction turned out to be a real struggle. A road that KOOKAPI decided to take it anyway!
* Intergovernmental Panel on Climate Change.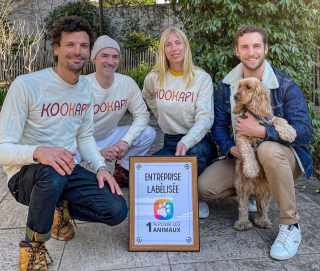 © KOOKAPI
To explore KOOKAPI brand products, click here.
.