Due to the mild climatic conditions, these insects find an extremely favorable background for their growth and reproduction.
Increased temperature and its incidence of undesirable side effects. While the IPCC has again warned, in its latest report, of an increase in the rate of global warming due to human activity in the short and medium term, France will suffer a heat wave. early this week, during which the mercury will cross 40 degrees locally. A record, call the others.
Meteorological changes have a reasonable impact on the flora and fauna of the country. This Monday, on RTL, the mosquito entomologist at the Pasteur Institute, Anna-Bella Failloux, emphasized that the current climate is favorable for the appearance and reproduction of bugs.
"We got the impression that there were more mosquitoes this year because all the conditions were met for them to thrive," she said.
"When it's hot, there are mosquitoes"
Contacting BFMTV.com, Arezki Izri, head of the Department of Parasitology-Mycology at Avicenne Hospital (AP-HP), confirmed that "the hotter it gets, the more insects there are. They like moisture and are afraid of dehydration. When it's hot", there are mosquitoes. "
However, to understand the rise of mosquitoes today, it is necessary to know how they reproduce.
"Mosquitoes lay on a sturdy stand and are then submerged, we don't know how they do it, it's definitely instinct. As soon as these eggs get into the water, they can hatch within a week. Mosquitoes seek shelter rather than ponds or lakes, but small buckets, neglected children's pools, slightly clogged gutters Water must last for a few days, ten days, then another week to hatch. , which is about twenty days," he explained.
While the ideal temperature for mosquito growth should be between 25 and 33 degrees, the current climate is therefore not conducive to reproduction. In early June, a first heat wave led to several storms resulting in the presence of moisture and water spots that are very popular for mosquitoes. Worse still, when the temperature exceeds 30 degrees, the process of turning eggs into larvae is greatly accelerated.
Egg longevity
Another important detail, a mosquito egg, for example, can be laid on the ground, which can survive up to several months before being exposed to water and hatching.
"We grow them on damp filter paper, where the mosquitoes come to lay their eggs. Then we can keep them for a few months before soaking them, even sending them in the mail. That's how they move, right away. when they touch the water, they hatch," added Arezki Izri.
According to him, a good example shows the longevity of mosquito eggs. "I usually use the Camargue example. It's pretty dry, but there are drinking tables," he began.
"When it rains, the sheets come loose and the mosquitoes come in. They lie on the ground and the eggs stay in the water. Another example, in an oasis in the Sahara, to water palm trees, we used water from a dam by way of a canal. We watered it by filling a small basin with water, and the oasis became uninhabitable," he describes.
Warning tiger mosquito
Since mid-May, health authorities have been concerned about a resurgence of mosquitoes, especially tiger mosquitoes, across large parts of the country. As indicated by a map published by the website Beware of MosquitoesMore than half of the territory is currently on red alert because of tiger mosquitoes.
Alert level means insects, which cause a number of diseases including dengue, zika or Chikungunya and are easily identifiable by features, published, established and active.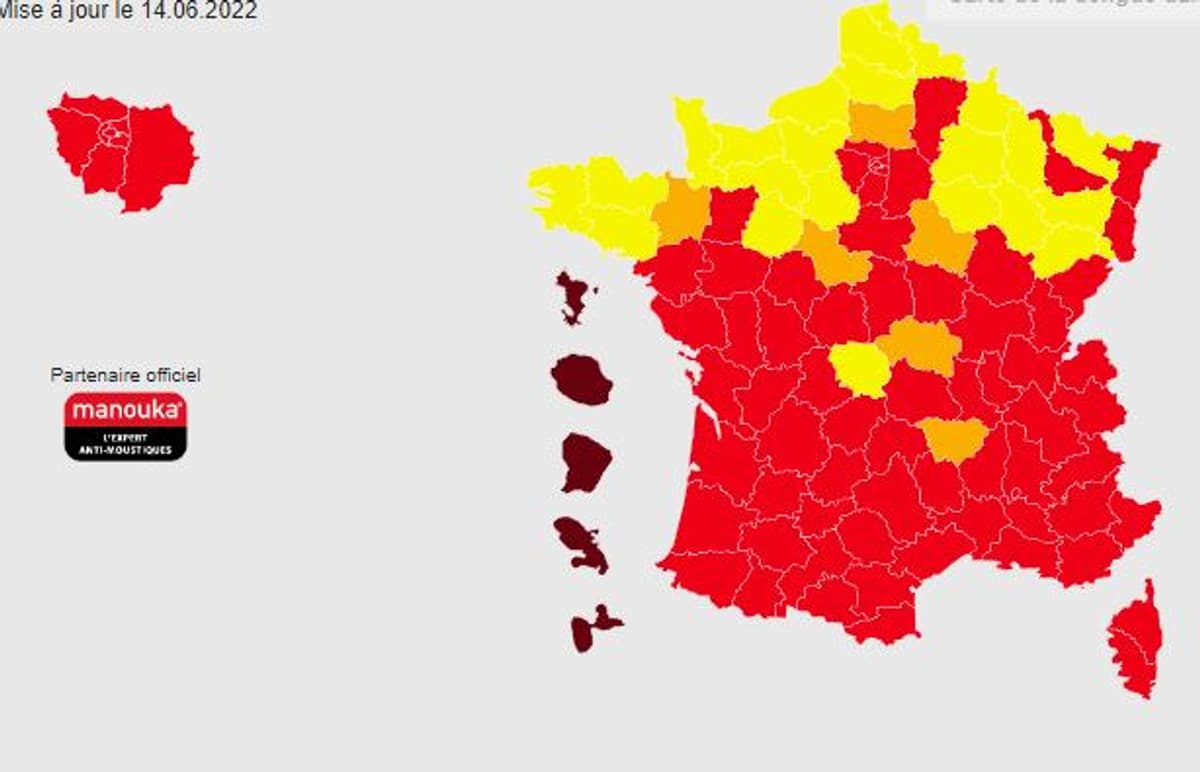 In terms of its breeding method, the fight against mosquitoes is not simple. In a document addressing the issue of hazards, the Department of Health emphasizes that the most important thing to do is get rid of stagnant water around your home.
For its part, the Provence-Alpes-Côte d'Azur ARS lists several other actions to take: therefore, cover, use of mosquito nets, water reserves such as cans or swimming pools intended for use children and drop anything that could be touched by the rain, including buckets.
In the event of suspicion of spotted insects, it is advisable to contribute to facility surveillance by reporting on the official health authority portal at the following address: signalement-moustique.anses.fr. In the event of a bite, contact a medical professional as soon as possible.